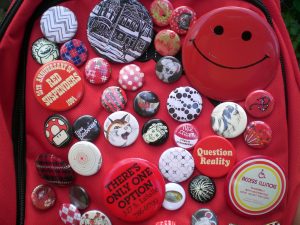 Tagging files is an alternative to, and enhancement to, creating a folder structure for you photos and files.
Tags are non-hierarchical
Many tags can be assigned to one photo
Many photos can be assigned the same tag
Tags are meta data
Picasa
Photo organizer in its "Library" and editor for simple photo editing: crop, straighten, color correction and touchup.
Allows view by date or by folders
"Unsupported" by Google now but still the best free Windows desktop photo organizer / editor
Metadata is kept in Picasa database, not in the photo's Exif fields.  All your tagging work is lost if you move to another organizer like Windows Photo Gallery.