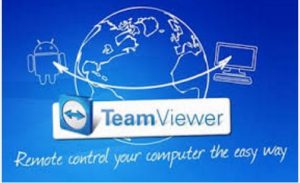 In this post I'd like to talk about Windows Remote Programs (commonly known as remote desktops).
First what are Windows Remote Control Programs/services and why would I want them on my computer?  This service is also known as  Windows Remote Terminal ( if using the native Windows Program) or also collectively known as Remote Desktop.  These services are targeted toward providing access from a distance for Windows users. This is ideal for businesses, especially if you have a centralized file storage but have employees /volunteers who have to work on a number of machines not in one location. Because the technology was developed specifically by Microsoft, it has a great deal of compatibility with Windows and takes advantage of some special Windows only features. You can expect this system to work with both 32 bit and 64 bit applications.
Also you will be able to access all of your programs and files from afar, or from a main unit on your local network and you can expect full functionality of commonly used programs. It is worth noting that Microsoft's software suite is not as specialized as some other remote desktop software such as Remote Utilities. In general, unless you work remotely most of the time, you won't even notice that these features are missing.  A number of Remote Control Desktop applications do not require licensing or a fee to install ( as long as it is used for private use, and not for commercial use), making them a great free utility.
As mentioned earlier there are many different RCD programs available for free and even more to purchase.
I prefer to use Team Viewer 11.  It is very easy to use and to install.  Once installed on all the computers you wish to have it on, you set up your account  (on the main computer) and get the free license to add up to 10 computers for free.
When used properly it will allow the network administrator (or the class teacher/instructor) to maintain control over all of the computers in the network.  For example if a member on lab 6 was having a problem, the instructor/admin could log in to the computer having a problem, from his own computer and, assist that person.  Also if being taught to make changes to windows, the instructor can at the end of the class/session check to make sure all computers have been reset to their original state, so the next person does not have problems with the local computer.