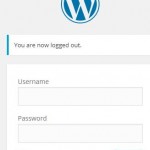 Victoria Computer Club members now can update their profile on this site.  In the right hand column , click on Login, and enter your username and password in the form that pops up.  (If you cannot remember your username and password, add a comment to the bottom of this article to that effect.   You will need an email address in order to leave a comment)
Your profile page should now appear.  If it does not, click on "Profile" in the left column, under dashboard.  You can edit all the contact information fields.  When completed, click the blue "Update Profile" button at the bottom.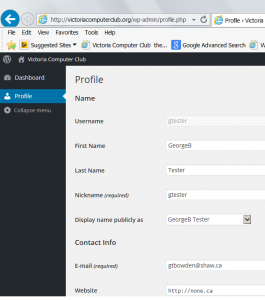 You can view, but not change, your membership number, date joined, and date membership expires.  If you want to view your receipt, click on Members –> Your Account –> Receipt in the menu bar under our logo.
If you have problems with any of this, phone me at 250-893-7423 or email me at president@VictoriaComputerClub.org .  If you want to write for the website, add a comment to the bottom of this post.
Thanks.  George