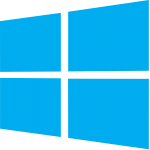 Gord Collins has worked hard upgrading all our Lab computers from Windows 7 to Windows 10. Way to go & thanks Gord.  Microsoft Office 2010 and Roots Magic have been installed, but very few other programs.  You might consider using thumb drive versions of you favourite programs.  Certainly don't start installing your favorite programs on the Lab machines. We will have one computer in the back with Windows 7 installed on it.
When will you upgrade to Windows 10?? Though Vista is supported for another year, Google chrome will not be upgraded on computers with Vista.  And the free upgrade to Windows 10 expires July 29th.
Take this poll as to when you will be running Windows 10.  
[yop_poll id="1″]
If you are running Windows 7 and you will you get a new computer in a couple of years, there is no rush to upgrade.