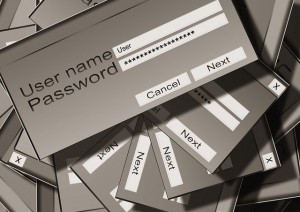 Wednesday, April 15th, 2pm
Managing your passwords becomes critical, as you collect more and more of them over time.  Whether using just one device, or smart phones, tablets and  cloud storage, understanding good security practices is essential to protecting your credit cards, bank accounts and other assets.
Chris Gillen, co-founder of Dial-a-Geek, explains Password Managers, and continues our review of cloud services by covering Apple's cloud for mobile devices.
Lunch  is at 1 pm at the Gorge Vale Golf Course, $14 for soup, sandwiches, coffee, including tax and tip.
Presentation is at 2pm
 Please click and  RSVP now.   Attendee count is sent to the venue Monday.  The club pays for that count whether or not all show up.