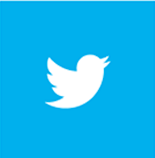 Lets lighten up this spring…  Shake off the hermitage… fluff out our feathers… and tweet out to everyone.  Learn how at Matthew Bingham's "Introduction to Twitter" presentation,  our monthly presentation for March. Mathew comes from the Greater Victoria Public Library.
Learn about ♥ Signing up to Twitter ♥ Setting up  ♥ Tuning up ♥ Listening up ♥ Counting down (from 140) ♥ and Sending (up?)
Where:  Silver Threads, Saanich Centre, 286 Hampton Road, here is a  MAP
When: Lunch starts at 1 pm: $6 for soup and sandwich.  To help the cook prepare, please email BigBlueSocial@gmail.com , by Sunday night, giving your choice of sandwich:
chicken salad or
seafood salad or
egg salad.
The presentation starts at 2 pm