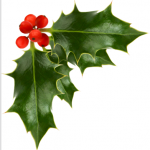 Join us at the Gorge Vale Golf Course on Wednesday, December 17th for Christmas lunch at 1:00 pm.    The buffet includes a seasonal salad with condiments, pre-carved roasted turkey with cranberry sauce and savory stuffing, roast potatoes and seasonal vegetables.  The buffet also includes chef's choice desserts and coffee/tea.
The price is $24 per person (Includes the 15% Grat and 5% GST.)   Tickets must be purchased at the clubhouse, before December 14th.   Because the tickets are being sold at cost, we cannot take credit card payments.  No tickets will be sold at the lunch, because we must pre-order the number of meals in advance.
You can bring to the lunch a wrapped gift of interest to anyone, not more than $5 in value, new or used, for exchange.