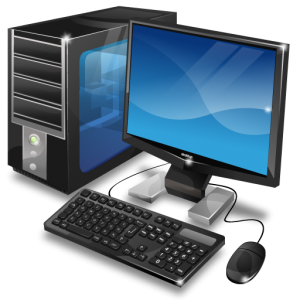 Windows 10 RTM 10240
http://www.winbeta.org/news/windows-10-news-recap-rtm-released-campaign-announcement-and-more
"Microsoft has now finalized Windows 10, ready for its release later this month. Sources familiar with Microsoft's plans tell The Verge that the software giant has selected build 10240 as the final release to manufacturing (RTM) copy, allowing PC makers to start loading the software onto new machines ready for release. We understand that Microsoft is signing off on the build internally today, and may announce the RTM publicly by the end of the week or choose to ignore the milestone and focus on the launch. While Microsoft is planning to launch Windows 10 on July 29th, new PCs with the software won't be available until some weeks later."
http://www.theverge.com/2015/7/15/8950481/microsoft-windows-10-rtm-date
Microsoft will first roll out build 10240 to its Windows 10 testers
"One obvious change that signals this is not a typical beta build is that the Windows Version watermark in the bottom right corner of the screen is now gone. Another point to make is that this build has been released to both the fast and slow rings at the same time, so clearly they have tested well internally. Since it is in the slow ring, typically that means that there will be ISOs released but perhaps it is too early for that."
http://www.anandtech.com/show/9444/windows-10-build-10240-released-to-all-insiders
http://www.digitaltrends.com/computing/windows-10-build-10240-goes-live-but-rtm-release-remains-elusive/
http://microsoft-news.com/download-windows-10-rtm-build-10240-iso/
http://getintopc.com/softwares/operating-systems/windows-10-pro-build-10240-iso-32-64-bit-free-download/
http://www.askvg.com/windows-10-offline-iso-now-available-for-download/
Windows 10 RTM Build 10240
Product Key: W269N-WFGWX-YVC9B-4J6C9-T83GX
Written by
on Saturday, Jul 18th, 2015 at 02:55PM @GeekyJonny
"Microsoft has deactivate all of the pre-release keys given to Insiders for the Windows 10 Insider program. Basically, this means If someone doesn't have the Insider Preview currently installed on their PC, they will not be able to do a fresh install of Windows 10 Insider Preview and activate it with a pre-release key, even if it's build 10240.
Thankfully, if you are still currently running the Insider Preview, your key will remain activated for the time being. However, if you need to reinstall the Windows Insider Preview, it's probably best to wait until RTM. Here's what a Microsoft spokesperson had to say:
"All pre-release product keys published earlier for builds of Windows 10 Insider Preview have been deactivated and will no longer activate any Preview builds, including Build 10240.  This will not impact any devices that were activated in the past using those product keys.

We hope Insiders will continue to test Build 10240, which is only intended to be installed as an upgrade from a previously-activated version of Windows 10 Insider Preview – we do not support clean installs of Windows 10240. Windows 10 is intended to be installed on Genuine Windows devices, whether devices in the Windows Insider Program or those taking advantage of the free upgrade offer.

We're getting really close to the launch of Windows 10, and we're looking to receive that final bit of feedback before we roll out the finished product!"
http://www.winbeta.org/news/all-pre-release-windows-10-insider-preview-product-keys-have-been-deactivated-july-29th-nears
Updated July 23
Forced updates
"One of the Windows 10 features that has some industry experts wary is that, for home users, it forces you to accept system updates from Microsoft. In other words, Windows will automatically download and install, in the background, whatever amendments Microsoft comes out with.
For security patches — fixes to the system software that plug security gaps and prevent malicious software installation — that's generally a good thing. But for other features, not all users are content to give Microsoft control over what's installed on their machine — especially until the new features have been widely tested and deemed glitch-free.
"Another problem I have with automatic updating is that it could become a conduit for offloading junkware onto users," writes computer books author Adrian Kingsley-Hughes.
He points out that Microsoft has used updates — albeit optional ones — to push the Bing toolbar and Skype (which Microsoft owns) on users in the past.
Windows 10 Pro users will have a bit more leeway to delay the installation of new features, but eventually they'll have to accept them. Only the highest-end users, those running Windows 10 Enterprise, wil get complete control over what updates to accept."
http://www.cbc.ca/news/technology/microsoft-s-windows-10-some-issues-to-consider-before-you-upgrade-1.3159581
Updated July 28
How to temporarily prevent a Windows or driver update from reinstalling in Windows 10
In Windows 10, your device is always kept up to date with the latest features and fixes. Updates and drivers are installed automatically, with no need to select which updates are needed or not needed. In rare cases, a specific driver or update might temporarily cause issues with your device, and in this case you will need a way to prevent the problematic driver or update from reinstalling automatically the next time Windows Updates are installed.
https://support.microsoft.com/en-us/kb/3073930

Download the "Show or hide updates" troubleshooter package now.
Updated July 30
By Zach Epstein on Jul 29, 2015 at 8:30 AM
How to download and install Windows 10 right now
"While July 29th marks the start of the Windows 10 rollout, there's no guarantee that you'll get the new software today — or even this week — if you sit around and wait for Microsoft's updater. If you want to be a bit proactive, however, you can download and install the update right now.
Registering with that tool enters users into a queue to download and install the update, but there's no telling how many other people are in front of yours or how long it will be before you get the update. If you don't feel like waiting and want to take matters into your own hands, it's actually pretty simple to skip the queue and install the update right now.
Now, simply visit this page on Microsoft's website and select the Windows 10 edition you'd like to download. Note that each installation file includes everything you need to install either the Home or Pro version of Windows 10."
http://bgr.com/2015/07/29/how-to-install-windows-10/
Use the media creation tool to download Windows. This tool provides the best download experience for customers running Windows 7, 8.1 and 10. The tool includes:
Additional Note: – Paul R
Download and install the appropriate tool from the link above to your pre-registered version of windows that you want to update. For example a  pre- registered Windows version 7 SP1   64-bit would use " Download Tool Now ( 64-bit version )". After you download and install the file " MediaCreationtoolx64.exe" The "Windows 10 Setup" dialog box appears: " What do you want to do? ". You have two choices: " Upgrade this PC now " or " Create installation Media for another PC ". Keep the default setting " Upgrade this PC now " then follow the prompts. I selected to keep all my files and settings and after the upgrade everything was intact and working correctly. I didn't need to re-enter my product key and it activated automatically. It took about 25 mins to download the updates and about an hour to install. Good Luck.
PS. Make a backup prior to this upgrade.